Features
l Qualcomm QCA9563(775 MHz) Network Processor
l 1 Ethenet ports
l Integrated passive Power-over-Ethernet
l Integrated with PoE cascade arrangement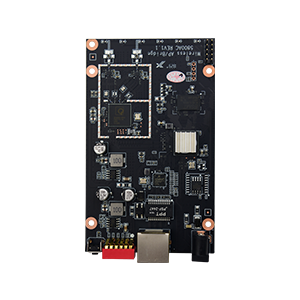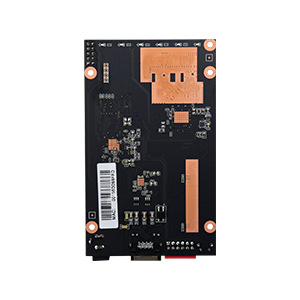 TECHNICAL SPECIFICATIONS
HARDWARE INFORMATION

型号

RW5800AC

Processor主芯片

Qualcomm Atheros QCA9563+QCA9882+QCA8033(775MHz)

System Memory内存

128MB DDR SDRAM

NOR Flash Flash

16MB

Power Amplifier功放

SKY85737

Antenna天线接口

U.FL

Other其他

6位拨码

Ethernet端口

1 X 10/100/1000 Base-T Ethernet Port(with Auto MDI / MDIX)

Flat Cable排线

1 x10pin hole(孔)

Serial Port

1 x 4pin header(TTL)

Reset

Push Button Reset按钮复位

Remote hardware reset(Optional)远程硬件复位(可选)

Watch Dog Timer

Yes

PoE

Passive PoE (range 9V-28V DC)

DC Jack Input (optional)

Range 9V-28V DC

Power Consumption

6W (Host Board only)

RoHS Compliance

Yes(Optional)(可选)

Humidity

Operating: 5% to 95%(non-condensing)Storage: Max.90% (non-condensing)

Temperature Range

Operating: -20ºC to 70ºC Storage: -40ºC to 90ºC

Dimensions

115 x 70 x 16(mm)

Weight

110g
RF MODULE(AR9342)

频率范围

5.1~5.8GHz

RF功率输出

200mW

接收灵敏度

802.11ac_VHT80

802.11n_HT40

802.11n_HT20

802.11a

-88dBm @MCS0

-90dBm @MCS0

-92dBm @MCS0

-94dBm @6Mbps

-66dBm @MCS9

-69dBm @MCS9

-72dBm @MCS8

-78dBm @54 Mbps

发射功率

802.11ac_VHT80

802.11n_HT40

802.11n_HT20

802.11a

22dBm @MCS0

22dBm @MCS0

23Bm @MCS0

24dBm @6-24Mbps

18dBm @MCS9

19dBm @MCS9

19dBm @MCS8

20dBm @54 Mbps
SOFTWARE INFORMATION

Firmware Support

Redwave,OpenWRT
① The input power can come from an Ethernet port and it is fed to the other Ethernet port so that it can in turn drive another Passive PoE device.
② Serial Converter available to change the TTL signals on board to RS232 signals for debugging Configurations are subject to change without notice.
③ Please contact Redwave sales representatives for other available configurations.